The Visitor
Handmade ceramic sculpture
PRODUCT INFO
The Visitor is the most wonderful handmade ceramic piece, coming out of the studio of the amazingly talented Guido Deleu in Cores da Terra in Brazil. The Visitor embodies a kind and friendly figure, one that you would love to welcome into your own home. A very special piece that would make a statement in any home or setting.
| | |
| --- | --- |
| Brand | Guido Deleu – Cores da Terra |
| Material | Ceramic |
| Dimensions Mini | 2.7" x 2.5" x 7.2" |
| Dimensions Small | 3.1" x 2.3" x 9.8" |
| Dimensions Plus | 5.5" x 4.7" x 18.8" |
About Guido Deleu - Cores da Terra
The thick belly statue is perfect for indoor decoration and also makes a great gift. Its sympathetic appearance adapts to any environment. The figures like to appear in groups and can combine according to your desire. Only after his career as a building engineer, Guido Deleu was dedicated to his passion for sculpting. To find his very personal style, he attended the "Academie of Art" in Roeselare, Belgium for 3 years and also learned the work of marble, the tricks, and secrets of one of the most traditional handicrafts of Italy. The first bronze original of his famous statue was born in 1996 in a competition for a cultural center in Flanders. Since then, the victory of his art creation has been unstoppable. Only the finest clay and selected, natural pigments make the span width in the presentation of the figures. They are now manufactured at "Cores da Terra" the world-renowned workshop of Selma Caldeira. It has now created over 100 jobs in this disadvantaged region of Brazil. Men, women, and teenagers from modest conditions are patiently trained and professionalized to qualified ceramics. In the name "Cores da Terra" (colors of the earth) Selma's continuous interest in tone and natural pigments. Selma Calheira received the "Gente Que Faz" award for her work with economically disadvantaged people in one of the poorest areas of Brazil. Her dream has come true: with her help people in the region can live from their income in dignity. Her works were shown in the Carrousel du Louvre in Paris, Expo 96 in New York, Bazar annual da ONU Geneva and various other exhibitions.
DELIVERY & RETURNS
Ships usually in 3 days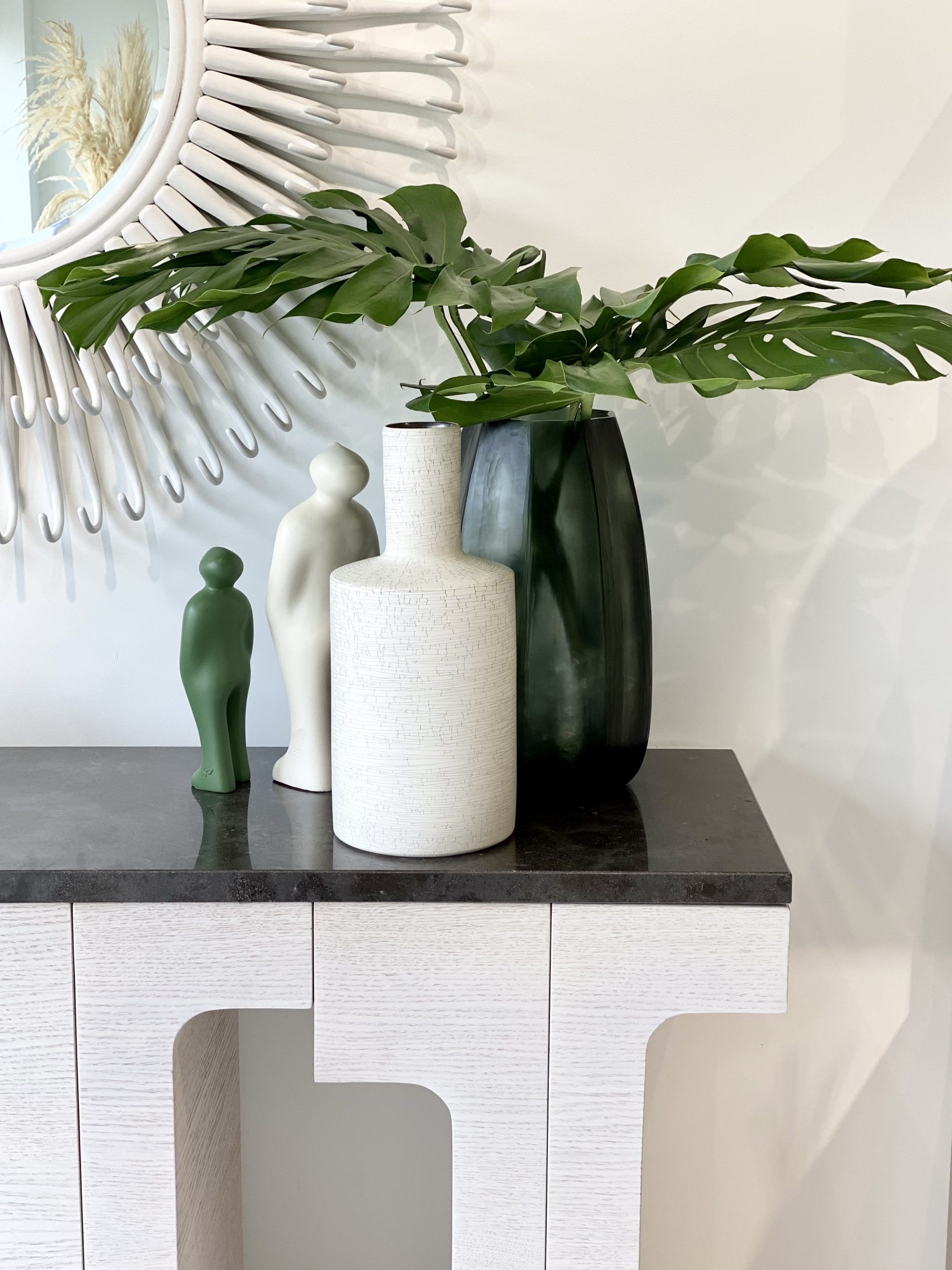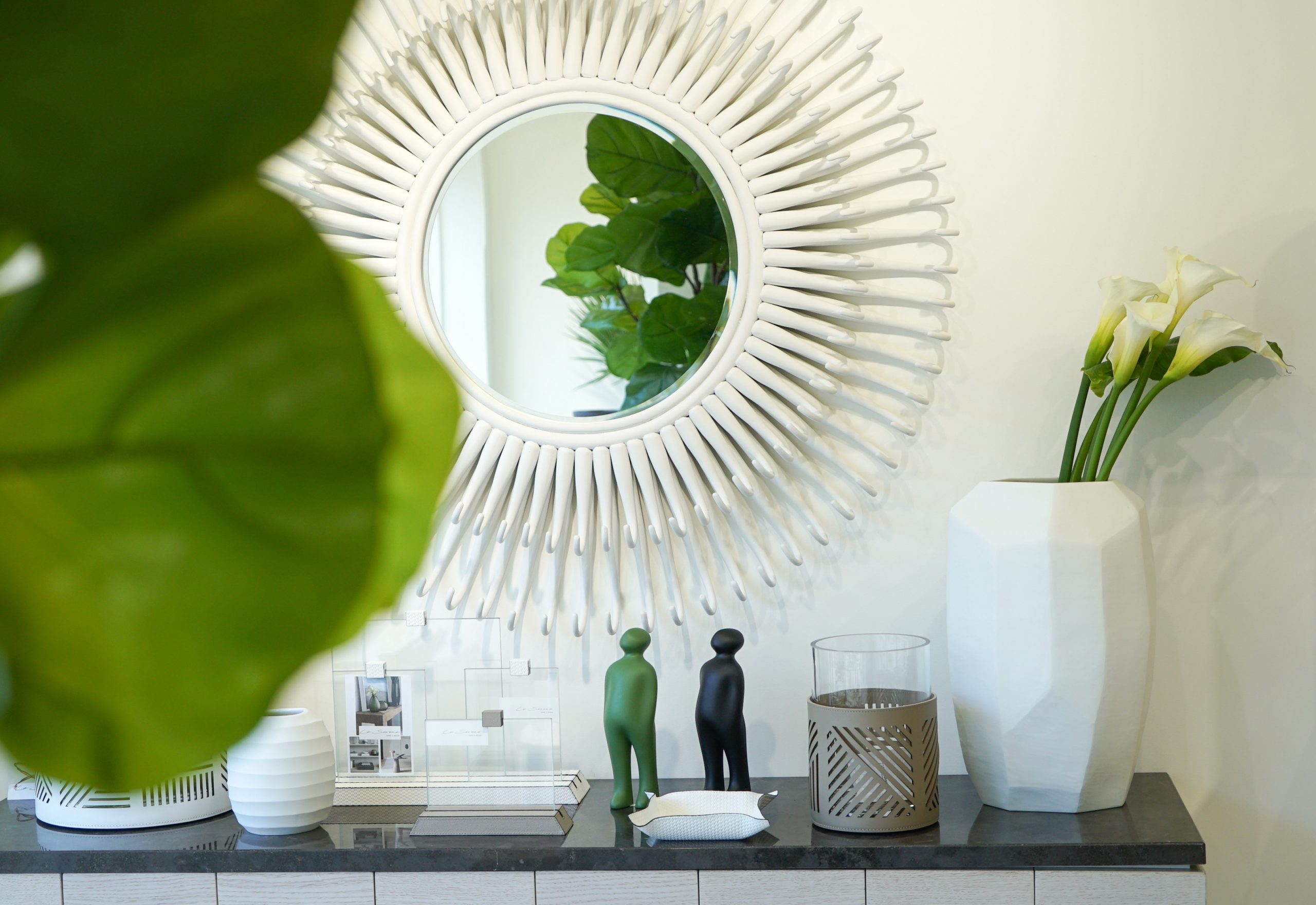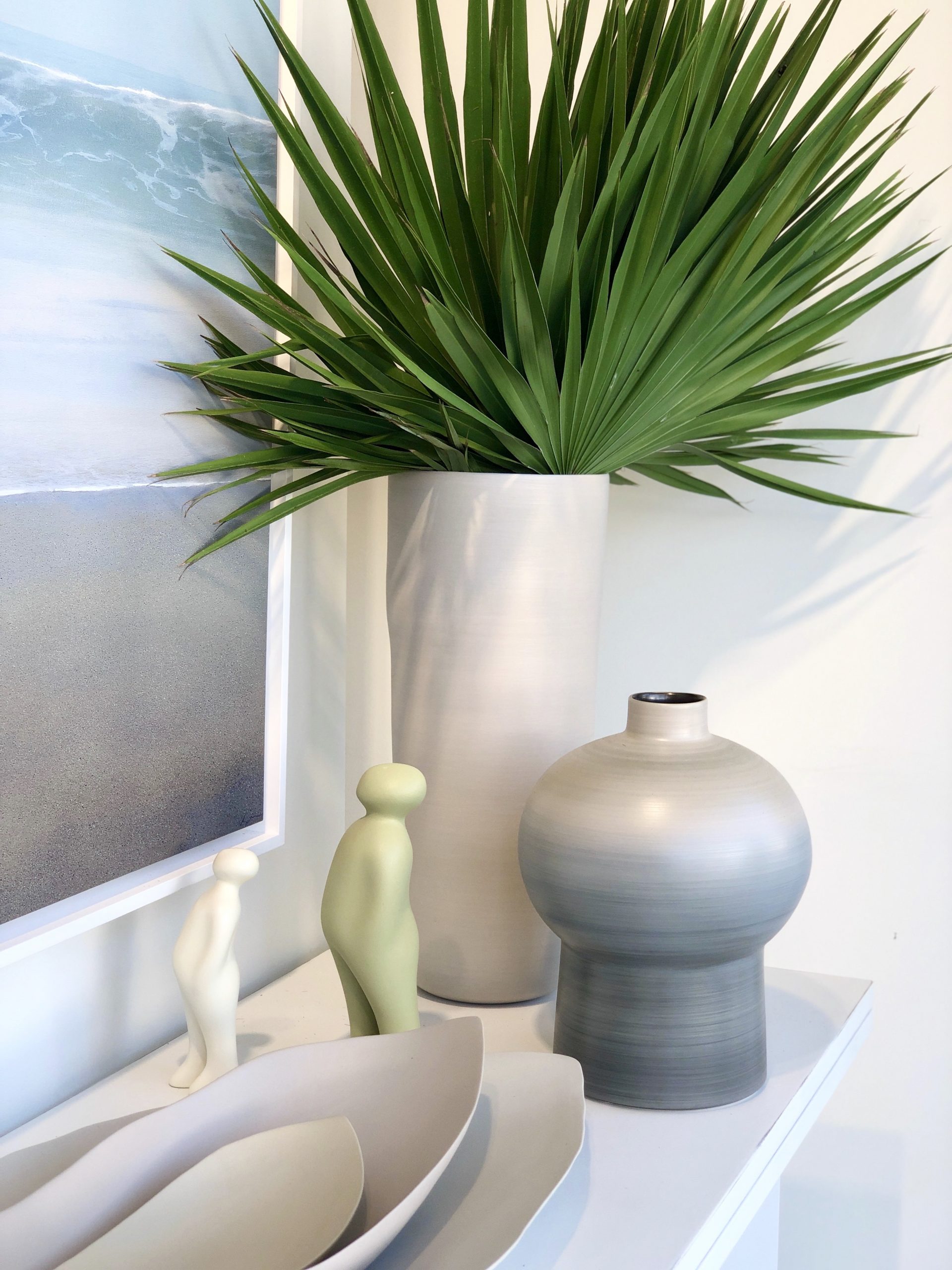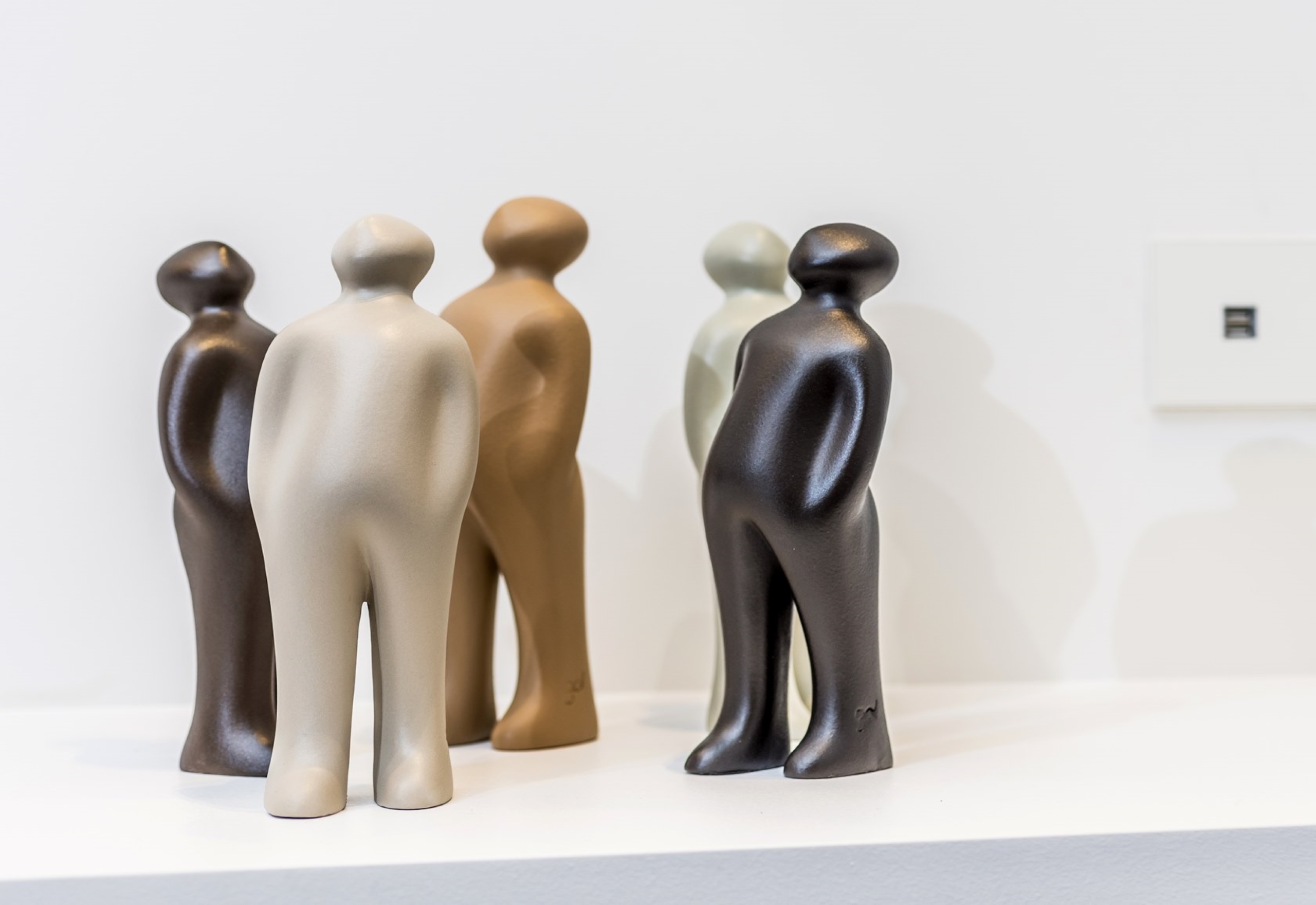 "The Visitor 

is a kind and friendly

figure

whom you would welcome

with open arms."
"Handmade sculpture

fabricated

by talented artisans."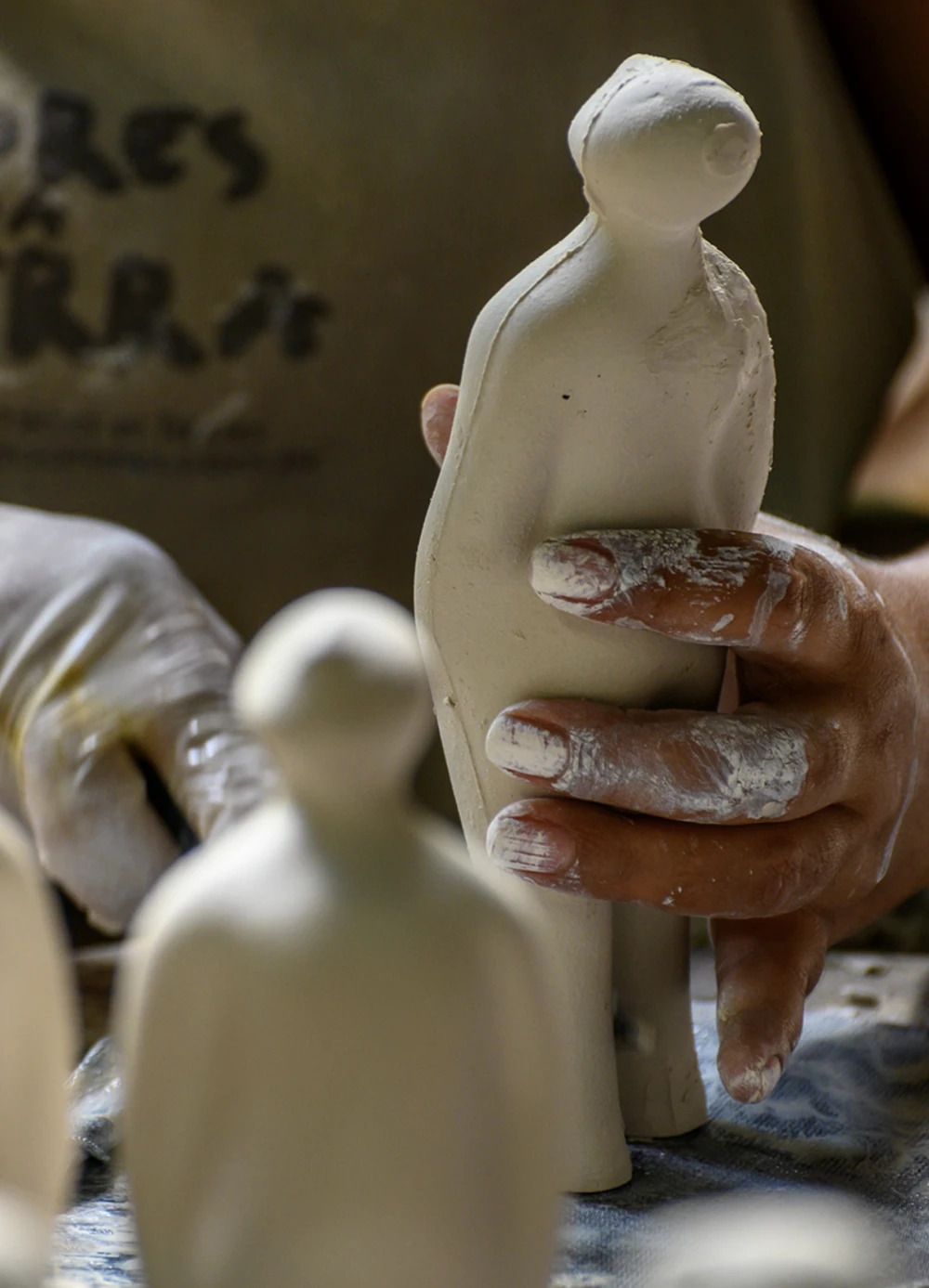 "The statues
are injecting a dose of
happiness and color
into an interior space."