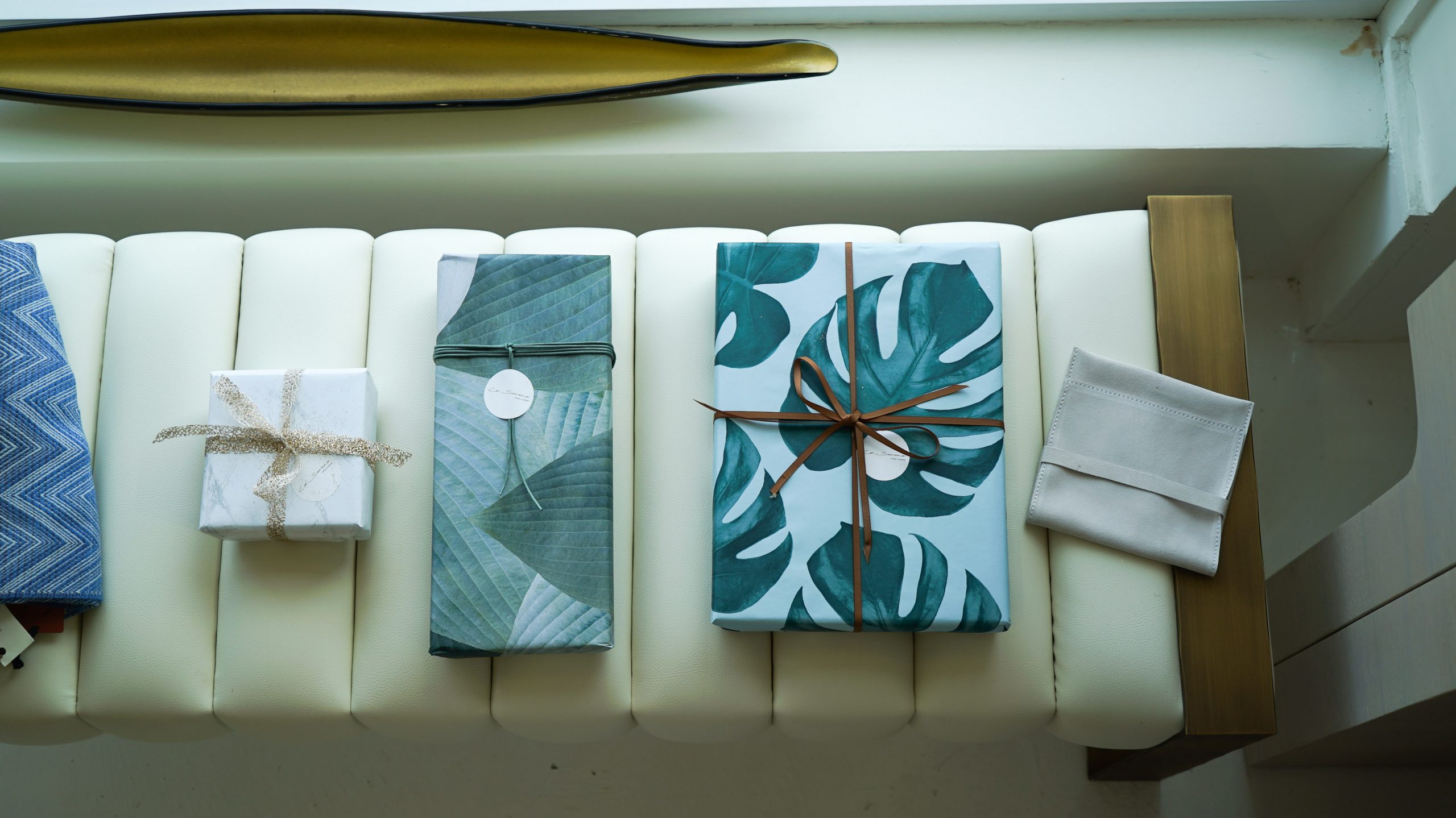 Welcome to Le Serene Gift Guide!
Explore and shop one of a kind gift ideas curated by our editor. Here you will find THE perfect gift for anyone and unusual gifts for people who already have everything!
Host Gift Tip #1 – Beautiful candle lighter in leather
This beautiful candle lighter from GIOBANARA has a shaft covered with leather in a variety of colors. It is refillable and has an adjustable flame intensity. It makes the almost perfect host gift!
Host Gift Tip #2 – Handmade ceramic sculpture "THE VISITOR"
The Visitor embodies a kind and friendly figure, one that you would love to welcome into your very own home.  Designer Selma Calheira received the "Gente Que Faz" award for her work with economically disadvantaged people in one of the poorest areas of Brazil. This gift clearly has a double impact.
Host Gift Tip #3 – Luxurious Scented Candle "CAPE CHAMPAGNE COLLECTION" in an exclusive hand-cut glass
Each candle is poured by hand into an ONNO-designed, exclusive hand-cut glass – a piece of art. The perfumes are a stunning combination of fragrances that bring a touch of luxury to every home.